If you completed this form to send us marketing or sales information you are wasting your and our valuable time. This form is to help people in need who have found a Cat. Miss use this form and we will never use your services.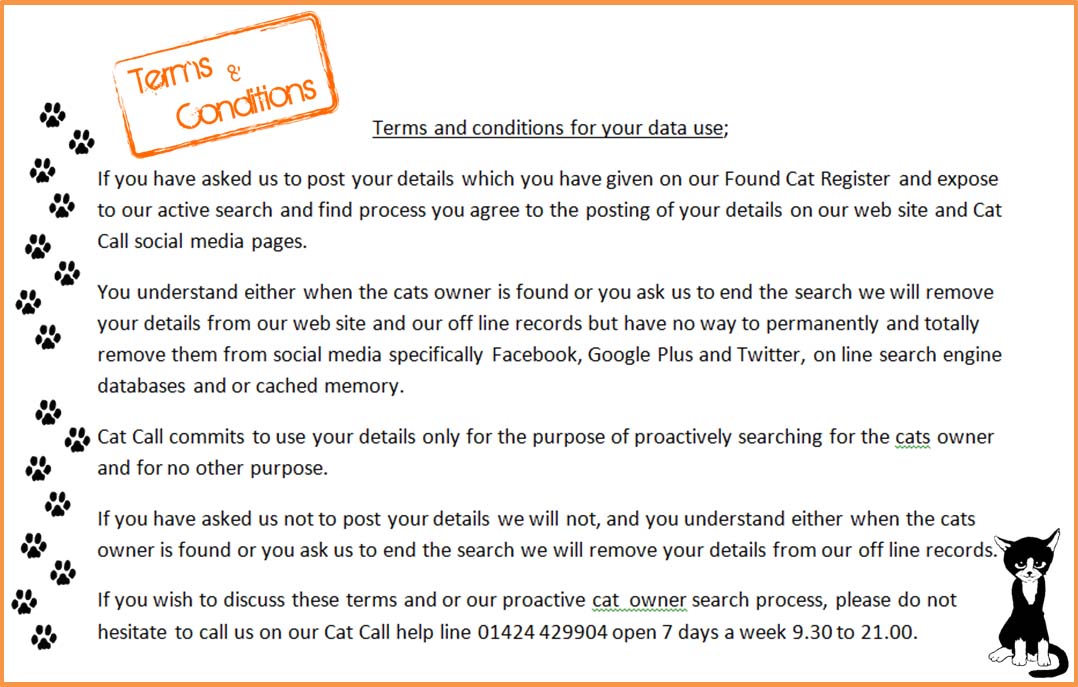 To down load our full privacy statement click here
For good practical advice call our Telephone Hot Line 01424 429904.