You raised a fantastic £14.50 on sale of our knitted goods and £70.43 donated to our collecting bucket, a total of £84.93 every penny of which will be used towards our August Vet bill – Thank you from the Cats Xxx
We had a great day at ESK on Saturday fundraising in support of our work caring for Cats. Thank you to everyone who bought our handmade knitted goods and donated – very very kind of you.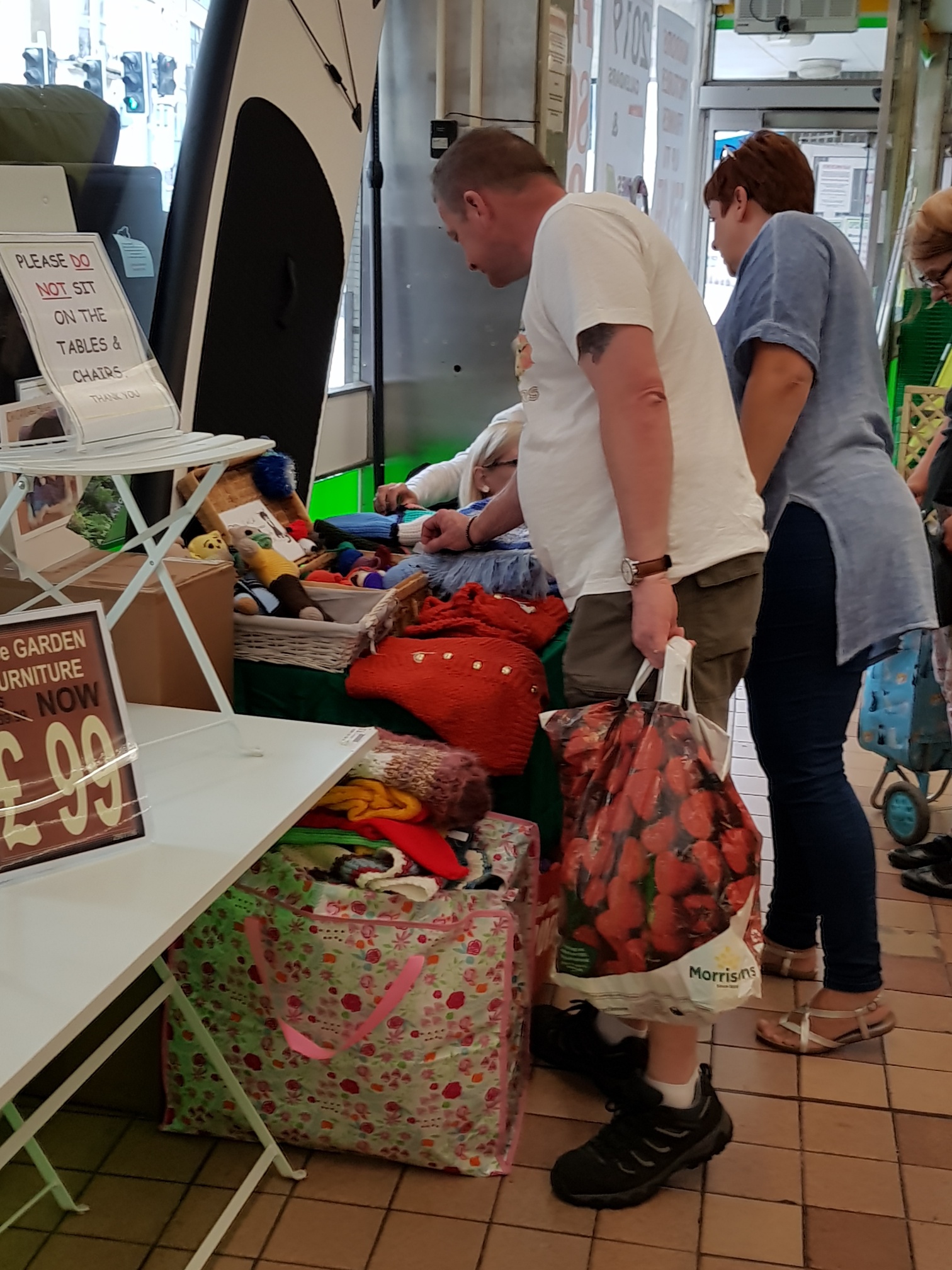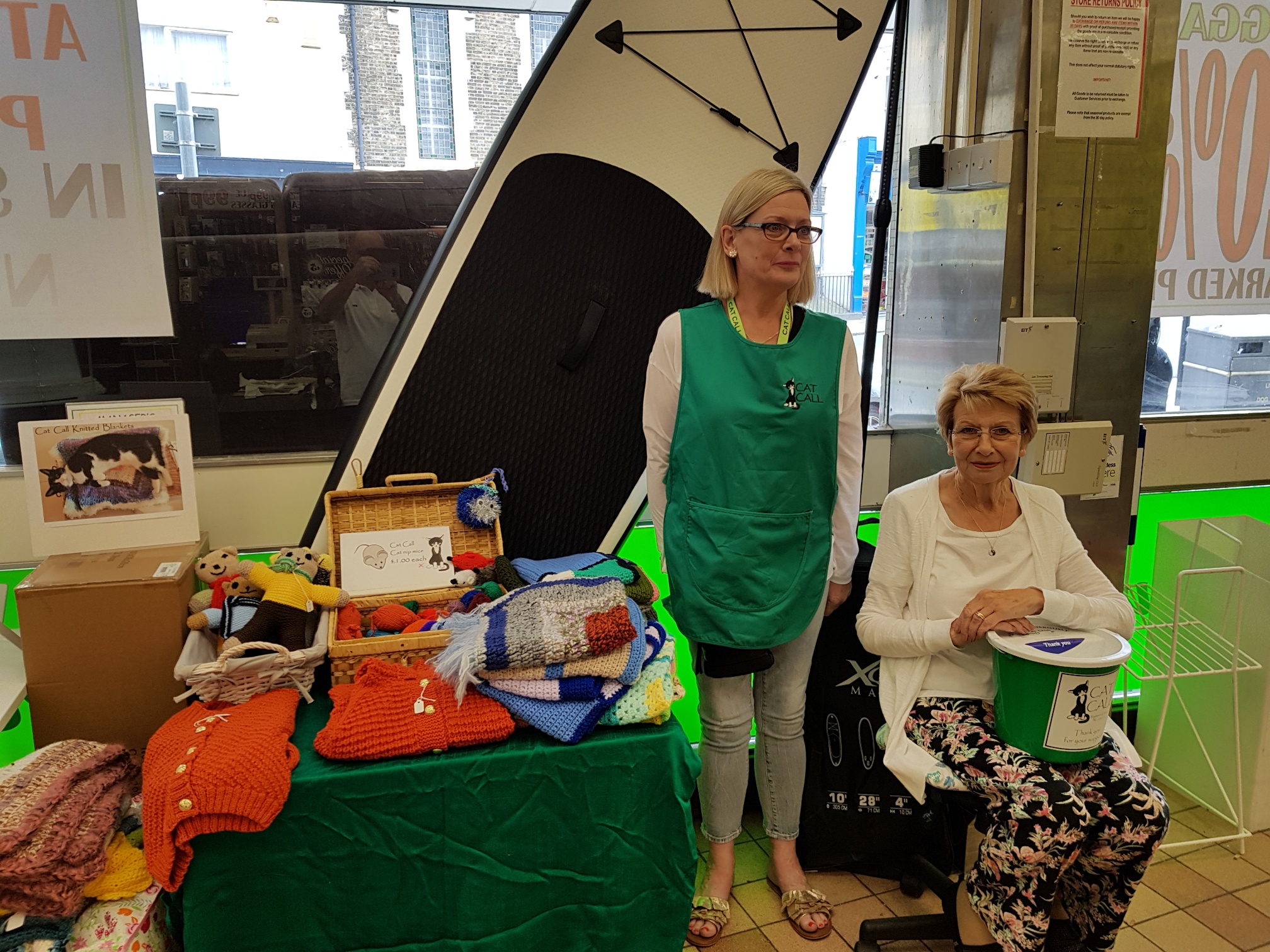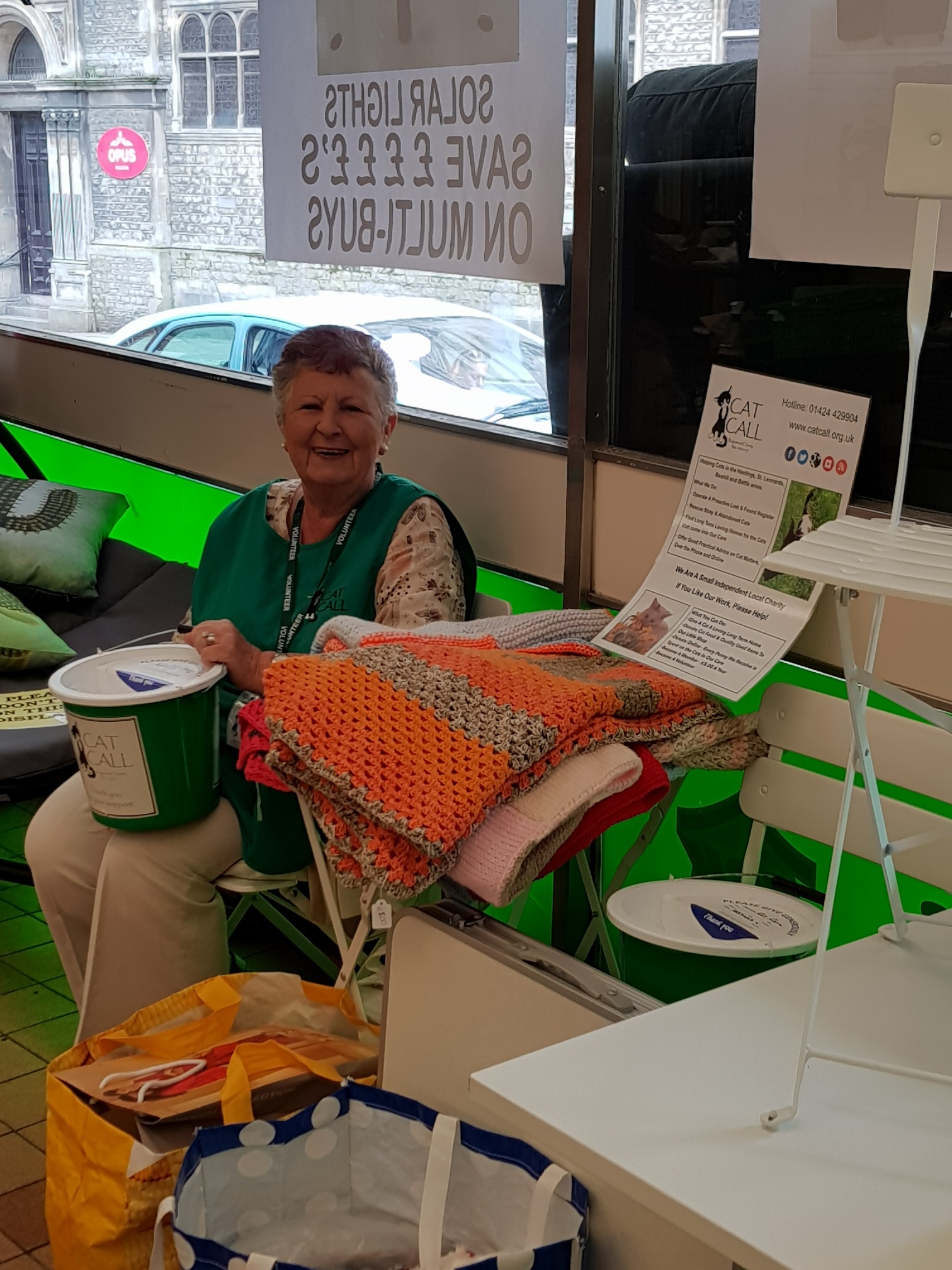 And thanks to the ESK who gave us the opportunity and the staff especially all you guys on the tills, it was good fun.
Look out for an update latter in the week telling you how much you made x