Cat Call Hastings, known today as Cat Call Organisation UK, was an idea dream't up and implemented by Dorothy Jason in November 1983. The founding cornerstone of her idea was a Lost and Found Cat Register, where missing or found cats details could be registered and exposed to Dorothy's proactive approach to reunite them with their families. As the little organisations reputation grew a network of foster homes was established where found cats could be temporarily homed until their original family was located or a permanent safe home found.
In January 1994 the organisation was formally registered as a UK charity given the charity reference 1032117. Dorothy with the help of her daughter Julie and a growing network of volunteers established a cattery in Windmill Rd Hastings in support of their work and complementing the foster home network. After Dorothy passed away in 2007 Cat Call's work was continued with vigor and focus by Julie and the cattery moved to Brigthling road Hastings. Julie sadly and suddenly passed away in November 2010, the volunteers at the time rallied round and between them managed to home the cats from the cattery which could no longer be sustained and was closed.
The organisation then went through a difficult period but throughout stayed true to its founding principles and objectives which are;
The Hastings, St Leonard's , Bexhill and Battle area "LOST and FOUND Cat Register" putting lost Cats and Kittens back in touch with their families by maintaining a register and proactively working and liaising with other charities and agencies to reunite lost and found cats with their families.
Resources permitting, the organisation provides support to cats in distress and rescues cats in need, these cats are given shelter and medical attention, when they are ready the team look for long term safe permanent homes. Some cats due to their circumstances see out their lives in Cat Call's care.
Cat Call no longer has a cattery but relies on a well-established foster network to support its work. The Cat Call Team and Members harbor the aspiration, when financially possible, of having a rescue center.
Cat Call is a non-profit organisation, all the money raised through donations, its charity shop and ongoing fund raising activities are  wholly spent on its work with Cats. Everyone in Cat Call is a volunteer, there are no salaries or personal expenses paid or marketing costs, the volunteers give their time and pay for the resources they need and use themselves.

The primary costs incurred by Cat Call are;
The monthly vet bill
General care costs of the Cats in its care; Cat litter, food etc
Money is raised through its charity shop in Bohemia rd. St Leonard's On Sea, donations received and fund raising events.
The Organisation is formally run by two Trustees;
Brenda Marshall Chairperson – Trustee Cat Welfare
Lorraine Shackel – Trustee Cat Welfare
supported by Leslie Jarvis who works on the finance and back end administration
Cat Call is massively supported by a fantastic group of volunteers and members including but not limited to; Its Charity Shop Manager Lyn and her great team who staff the shop, its army of talented knitters who make wonderful cat blankets, cat nip mice and beautiful knitted items which the organisation sells, and some very supportive organisations including Asda Hastings/St Leonards On Sea, ESK Hastings, 1066 Vet practice, St James Place Wealth Management, as well as local organisations who very kindly put out Cat Call collecting boxes including Shell garage on the Ridge, Esk Hastings, Eldridges pet and animal feed Hastings, One Stop Community Store Robsack, Made In Hastings and Penbuckles in the Old Town– needless to say it's never enough, the organisation always needs more help be it donations, quality items for its charity shop, hand made items for its table sales and tombolas, volunteers to help at fund raising events, and of course safe loving homes and foster homes for Cats.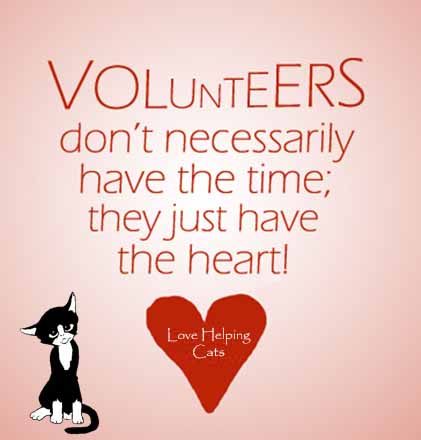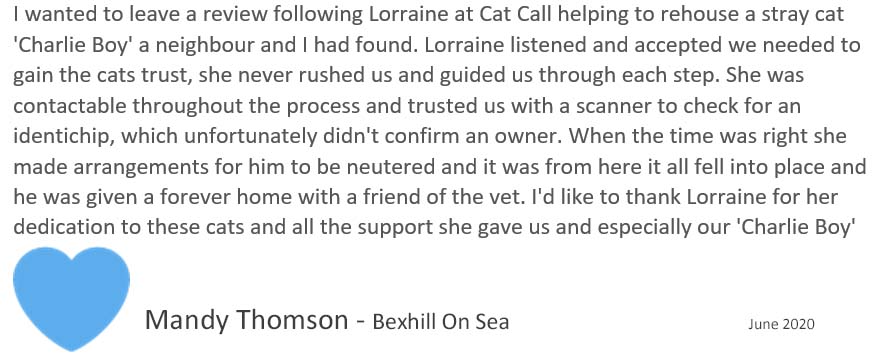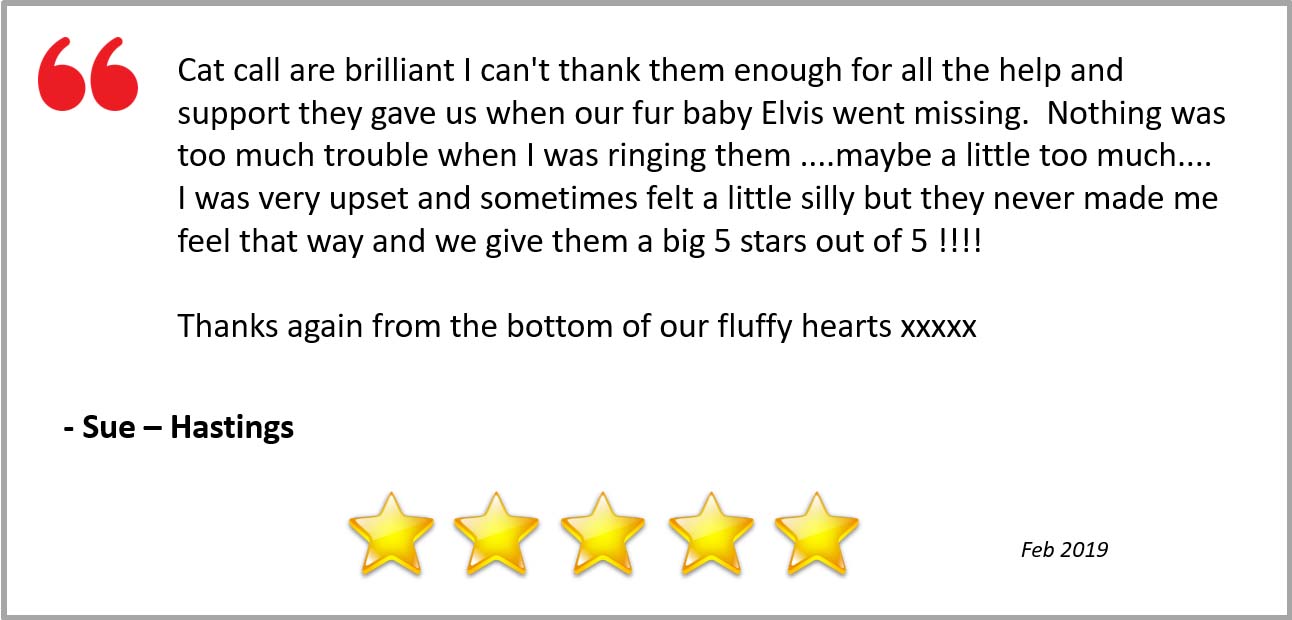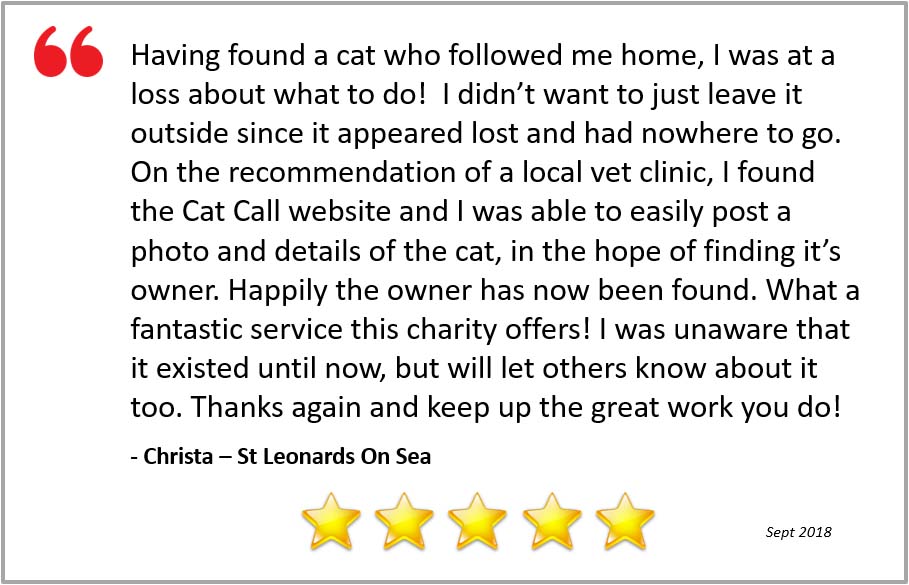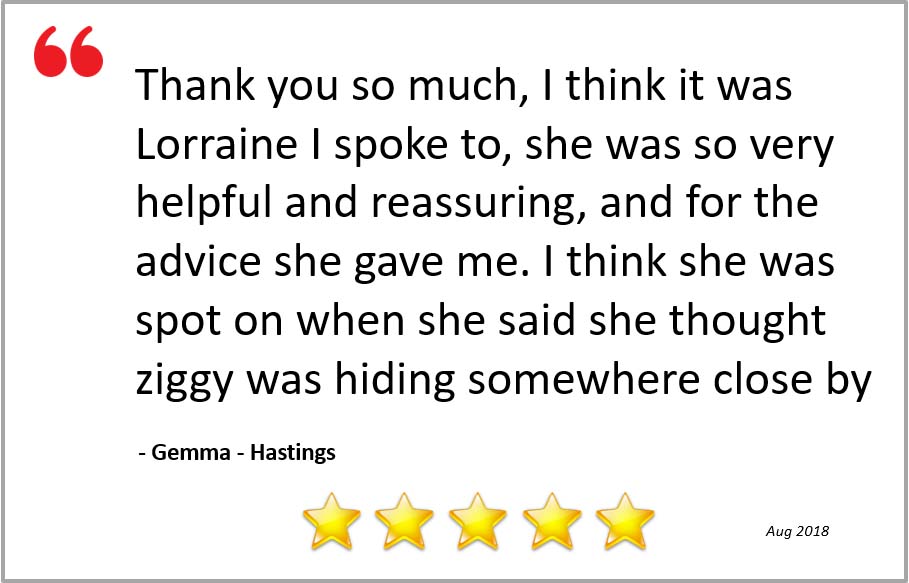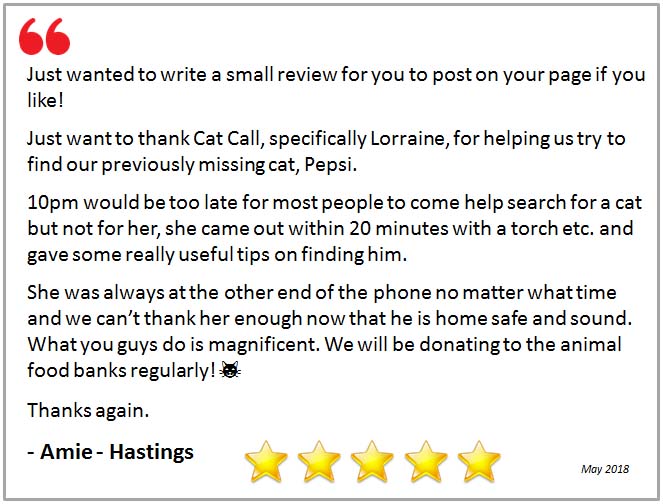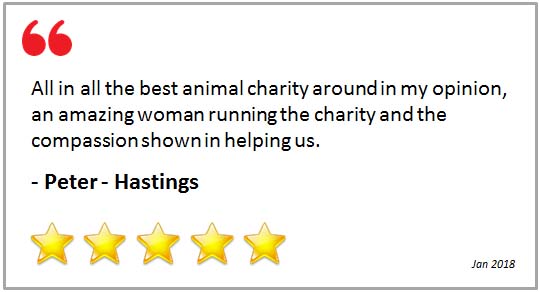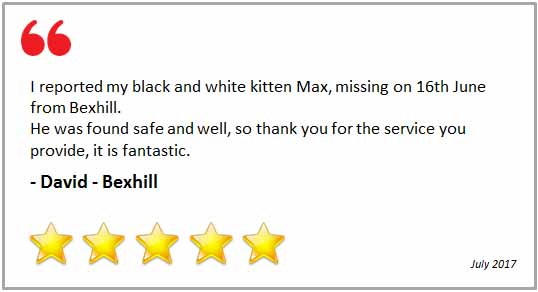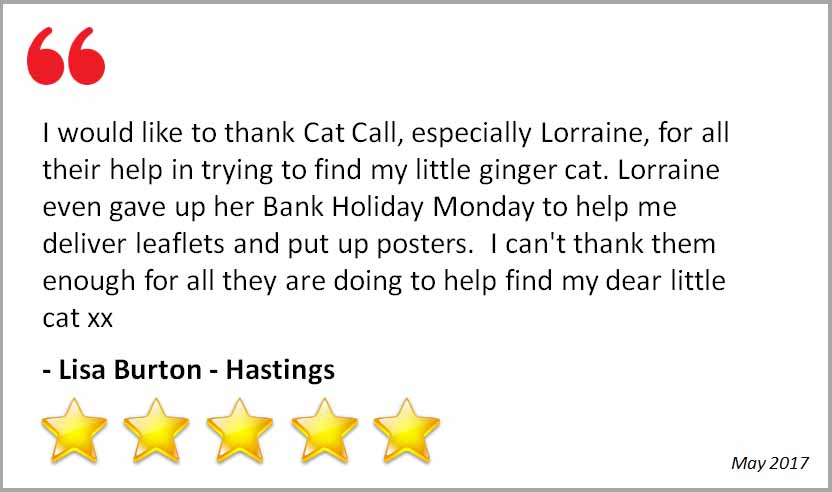 Cat Call's telephone help line is open 7 days a week 365 days a year from 9.30 to 21.00.


Cat Call is a properly registered UK charity registration number 1032117 subject to yearly scrutiny by the UK Charity Commission. We have proper checks and balances in place for the work we do with Cats, the advice we give and your data.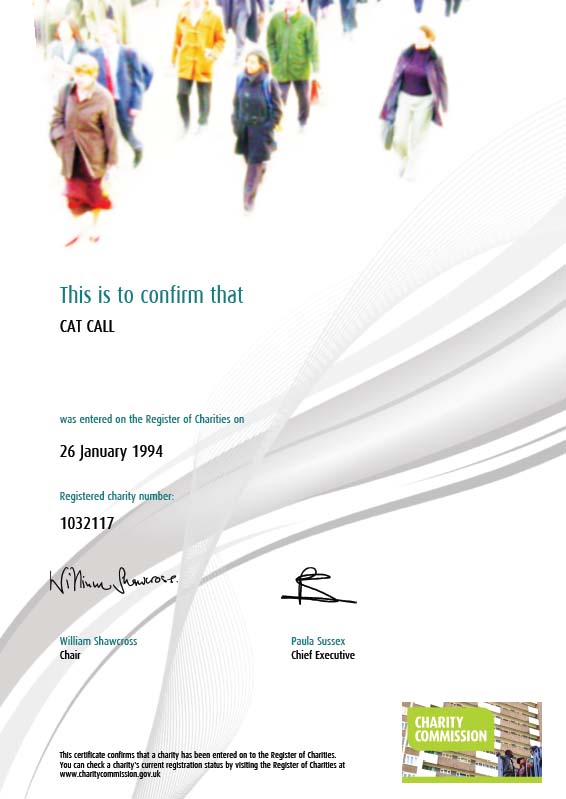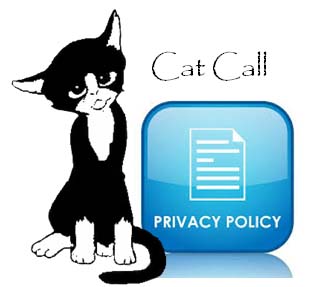 We do not use Cookies on our web site.
If you request us to publish your contact details in support of finding your lost cat we show you precisely what we publish. We remove the posting on our web site either when your cat is found or on request.
If you call us for help we do not retain your telephone number unless you agree we need it in helping you and thats the only reason we use it.
If you kindly donate to Cat Call we thank you by e mail and never contact you again unless you contact us – we never pester you for more money ever.
If you become a member we send you an invite to our April AGM and one reminder when the membership is due for renew.
We never pass, sell or share personal data with anyone or any other organisation.
If you would like to check the status of your information you think we might hold, update it or delete it please message us on catcall@btconnect.com.
To down load our full privacy statement click here
Cat Call is a UK registered charity registration number 1032117.

Save
Save
Save
Save
Save
Save
Save
Save
Save
Save
Save
Save
Save
Save
Save
Save
Save
Save
Save
Save
Save